BACK
Cloudinary Digital Management
---
What is Cloudinary?
Cloudinary is the global leader in providing a complete cloud-based digital image and video management platform. Cloudinary is being used extensively around the world by thousands of users of all sizes. They cover your every image and video-related requirement. Click on their image to go to their website.

This liberates companies from the hassle of building complicated, expensive and time consuming, in-house image and video management solutions.
With Cloudinary, companies can focus on developing their businesses while appreciating the most extensive feature-rich platform available.
All the images on this website are stored in Cloudinary
It is so easy to use. Just sign-up for an account and begin to use it. All you do is 'Upload' an image to your Media Library and copy the link and insert in your web page, like I just did for this image.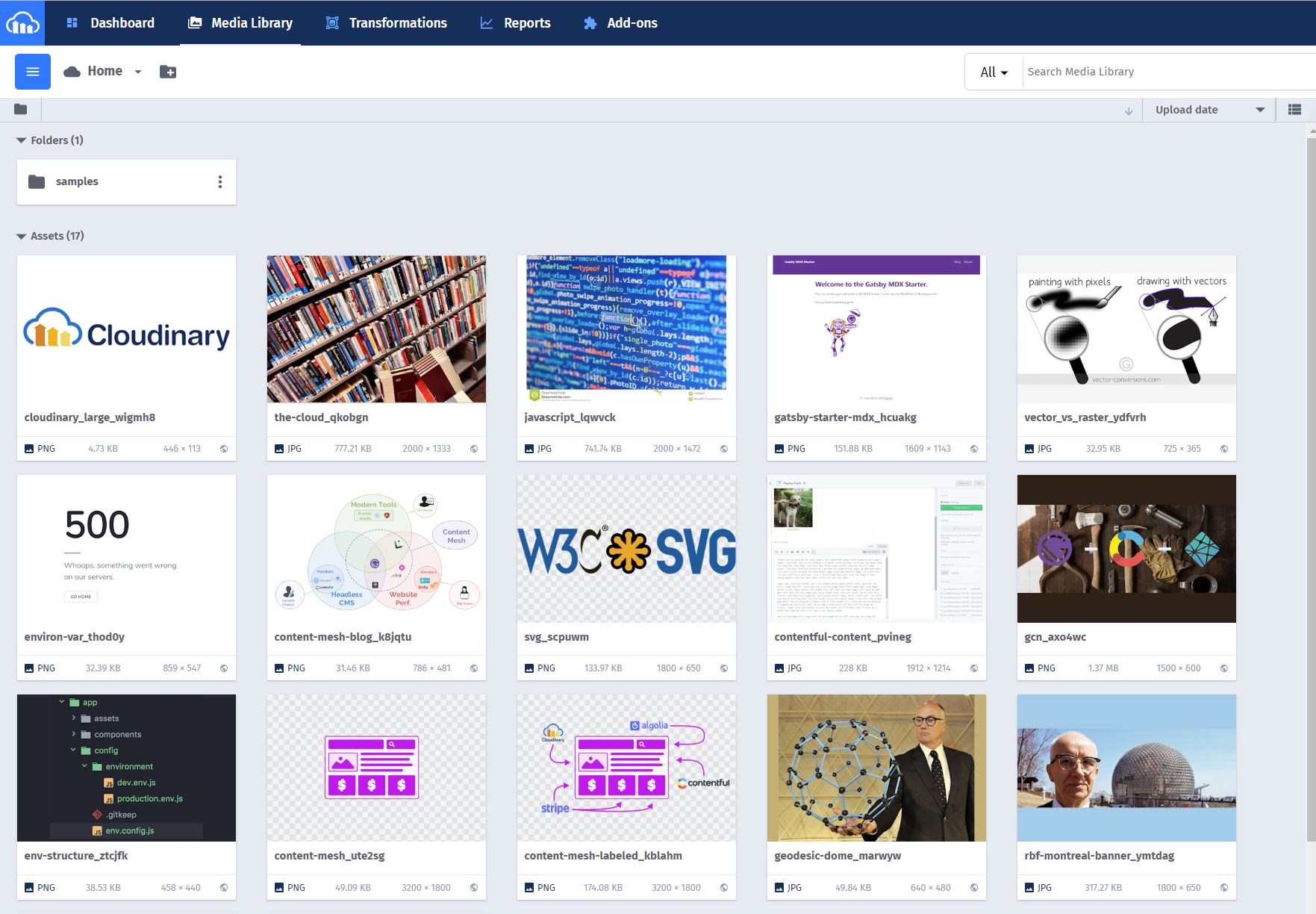 You can edit your image in the Dashboard of your account by using their intuitive tools to resize and format any image to your requirements.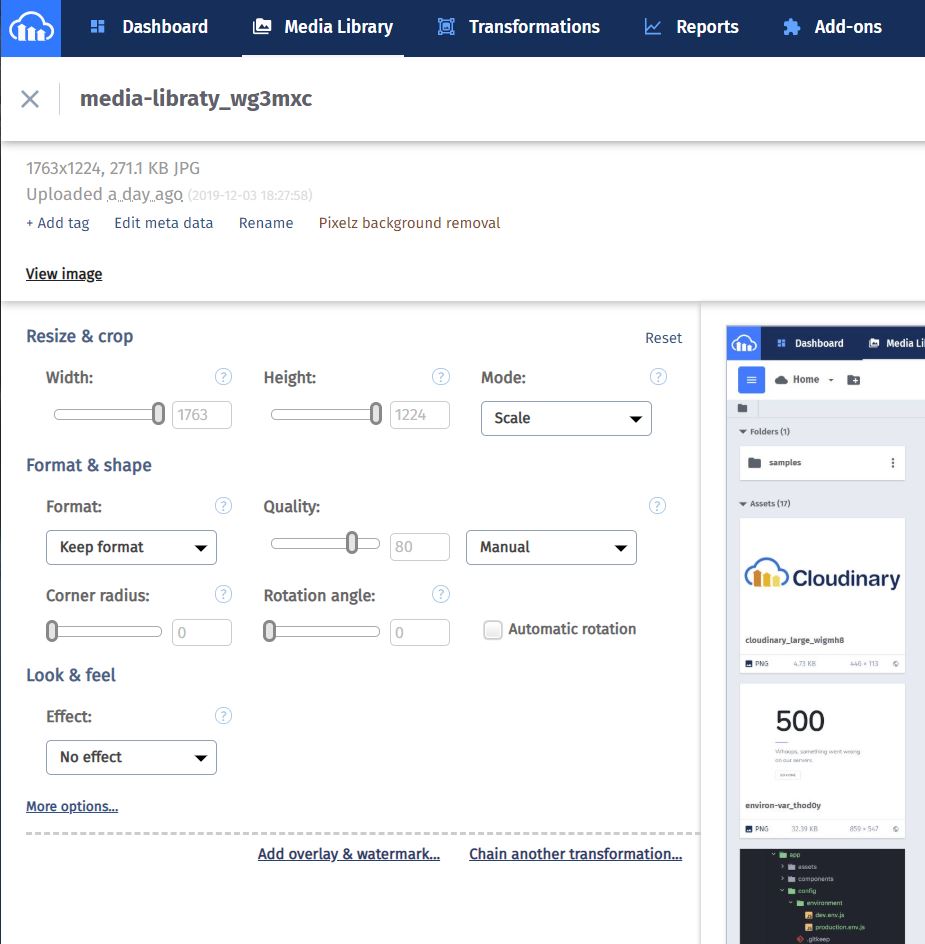 Cloudinary has plans that scale with your growth. They offer four basic plans for you to choose from based on your monthly credits used. Credits are calculated on...
amount of image storage
bandwith used
monthly transformations (original uploads)
These are the plans currently offered...